Impressum
| Haftungsausschluss / Disclaimer
---
[research | origami paper cd cases | recreation | links | service | Berlin]
Welcome to our homepage.
Homepage Ulrike
E-mail Ulrike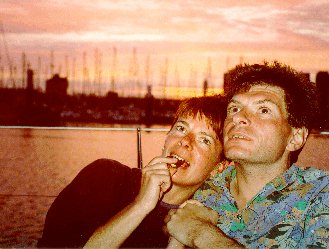 E-mail Tom
Contact the photographer
You are here: Homepage Tom
It's hard to be nice. Try harder.
In order to get to the source you have to swim against the stream. (Stanislaw Jerzy Lec)
Um an die Quelle zu kommen, muss man gegen den Strom schwimmen. (Stanislaw Jercy Lec)
Es gibt nichts Falsches, außer man tut es.
This page was updated on 14.03.2014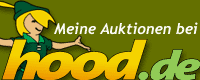 Meine Kleinanzeigen bei Hood und meine Kleinanzeigen bei eBay
---
Research and Development Area

AGREP v3.37 - an approximate pattern GREP for fast text searching allowing errors.
AGREP 3.35 for DOS, OS/2, DOS boxes under Windows/OS/2 and AGREP 3.37 for Windows 95 and Windows/NT.
AGREP is a powerful tool for fast searching a file or many files for a string or regular expression, with approximate matching capabilities and user-definable records. It was developed 1989-1991 by Udi Manber and Sun Wu at the University of Arizona and many others. AGREP is similar to egrep (or grep or fgrep), but it is much more general and usually faster. It is copyrighted by the University of Arizona, but free for non-commercial use.

You can use many kinds of queries including arbitrary wild cards, sets of patterns, and in general, regular expressions. AGREP allows most of the options supported by the GREP family plus several more (but it is not 100% compatible with grep).

I ported it to OS/2 and DOS. Including full support for ISO-8859-1 (Latin-1) characters.
Many thanks to Dave and to Ron Aaron for their ports of AGREP 3.37 to Windows 95 and Windows/NT (January/September 1998).

WIBISA

Wiki-based Intranet- and Internet Search Assistant and bookmark sharing tool using auto-type detection and approximate and regular expression pattern shortcuts (WIBISA).
Research Disclosure RD488004, publication date 10.11.2004.


CRCMAN(found by this Google search) and WMATCH2(found by this Google search)
Two programs (DOS/Windows9x) to compare two complete folders, to check the integrity of whole file systems.

Suppose, that you copied your source - a couple of directories or even a whole disk - to your target - a backup device, for example an external hard disk drive or to a CD-ROM.

Problems:
There are two main questions and issues:

How can you be sure that no target files are missing ?
Are all target files readable and the very same as the source files ?

Additional issue:

These checks on the target medium should be possible even at a later time, when the source files are no longer available.

Solutions:

The CRCMAN program provides also a solution to the additonal issue, because it creates a text file of all files (the whole structure) including their CRC check sums. This CRC file can be written as an additional file to your target file system to allow checking the target file against the CRC file at any time later.
Example of a CRC file, created by command crcman -b files.crc .
00000000 .\files.crc
e6abab42 .\crcman.c
4ca31461 .\crcman.htm
c63b1f3d .\crcman.exe
c36cde18 .\readme.txt
c8072bac .\01 - Mar Bobley and the Laywers - Exodus.mp3

Files can be checked later by using this small file files.crc
For test purposes, I modified the file files.crc and deleted the MP3 file here. Watch the results:
Output of command crcman -f files.crc

Checking l:\INCOMING\CRC\crcman\files.crc . Error: Expected 00000000, got 44ef6ea3
Checking l:\INCOMING\CRC\crcman\crcman.c ... OK
Checking l:\INCOMING\CRC\crcman\crcman.htm ... OK
Checking l:\INCOMING\CRC\crcman\crcman.exe ... OK
Checking l:\INCOMING\CRC\crcman\readme.txt . OK
Error: Could not open file l:\INCOMING\CRC\crcman\01 - Mar Bobley and the Laywers - Legalize It.mp3
download WMATCH2 by Bruno Sonnino published 17.09.2002 by PCMagazine (GUI-Version under Win9x, can also be run from command line, including sources for Delphi 6). WMATCH2 is a ground-up rewrite of WMATCH1 (for 16-bit Windows) and based on DirMatch by Michael J. Mefford (1989). Printable version of the article here.
To efficiently compare two folder structures, to find differences

just for completeness: BRIK (found by this Google search) - an older program by Rahul Dhesi (1989), similar to CRCMAN, including sources (outdated)
back to top of page
---
Recreational Area

My favourite holiday pictures.

taken in Aotearoa (New Zealand), 1992.

Was heute noch wie ein Märchen klingt:
Raumpatrouille Orion und das Starlight-Casino
Rücksturz zur Erde. Destination: Germany
Die phantastischen Abenteuer des Raumschiffes Orion. 7-teilige Fernseh-Serie der Bavaria, 1965/1966.
The phantastic adventures of the space-ship Orion. Television series in 7 parts, Germany 1965/1966.
Les aventures fantastiques du vaisseau d'espace Orion. TV-serie en 7 parties de la Bavaria, 1965/1966.
Send an Orion space postcard here Raumpostkarten schreiben

The Apollo Spacecraft - A Chronology published as NASA Special Publication-4009.
NASA Aeronautics History
Chariots for Apollo. The definitive reference on the Apollo spacecraft and lunar module, including pictures.
The Apollo Saturn Reference Page (by John Duncan)
Saturn V homepage and related NASA links.
---
"International and Domestic" Links & Mixed Pickles
---
Impressum
| Haftungsausschluss / Disclaimer